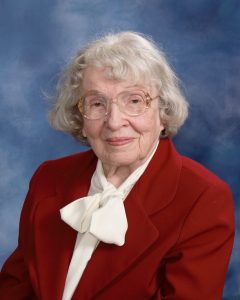 Jessie Williams "Billie" Makely Corpening
(31 Mar 1924 – 29 Nov 2021)
Jessie Williams "Billie" Makely Corpening died peacefully on November 29, 2021. "Billie" was born on March 31, 1924 to Metrah and Antoinette Gregory Makely in Swanquarter, North Carolina and came to live with Jessie and George Tuttle near Lenoir, NC in 1929 when her mother died.
Mrs. Corpening attended Catawba College and received her Technology Degree in Radiology at Jefferson Hospital in Philadelphia. She gave up a lucrative career in X-ray technology to return to North Carolina when she married B. H. "Pat" Corpening on July 23, 1947. His career in Forestry culminated in his appointment as Regional Forester for the N. C. Forest Service serving western North Carolina.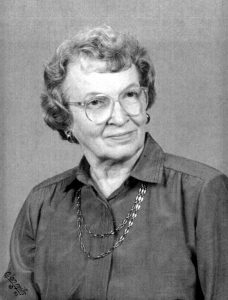 Mrs. Corpening is preceded in death by her husband and a sister, Antoinette "Toni" Gregory Makely High. She is survived by a son Bennett Houston "Hugh" (Catherine "Kitty") and a daughter Lynn Dell Corpening Ferguson (James), six g
randchildren: Christopher Corpening, Morgan Corpening Meneses (Daniel), Madison Corpening Lewis (Robert), Jed (Liz) Ferguson, David (Katrina) Ferguson, and Joshua (Alyssa) Ferguson, and four great-grandchildren Lane, Case, Windsor, and Beau Ferguson.
"Billie" and her husband were long time members of Trinity United MethodistChurch in Asheville, N.C. Services for Mrs. Corpening will be held privately.
Words of comfort may be expressed to the family at www.pendrysfuneralhome.com.
Pendry's Lenoir Funeral Home is honored to serve the family of Mrs. Jessie Williams "Billie" Makely Corpening.